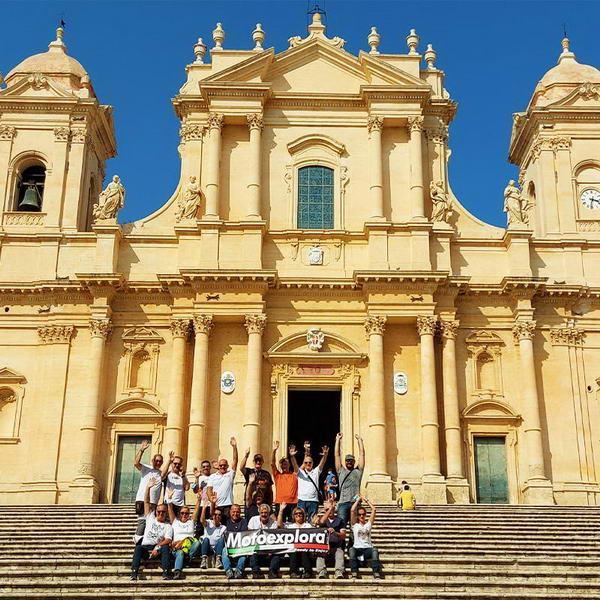 Date
08 - 09 Apr 2023
Expired!
Sicily: the Land of the Sun
"How many have not at least dreamed of knowing her? Few or none; so much is the fame of its beauty universal, so much the memory of it goes together with the history of the most widespread civilizations "(TCI) …" nation rather than region and moreover a plural nation, so many are the different identities "(Bufalino) …" Italy without Sicily leaves no image in the spirit: only here is the key to everything ". (Goethe)… There are hundreds of quotes from poets, storytellers and travelers who exalt and tell about Sicily, an infinite island full of dreams and charm.
Telling about Sicily, its streets, its history, a millenary culture, lived on board a motorbike represents a set of emotions. Describing the colors, scents, traditions of a land full of charm lead to a unique dream that every motorcyclist should live. Each trip is like a story that becomes a common thread between the different destinations, the paths and encounters with original people will make it clear that every Sicilian is a world unto itself, always with the great desire to tell and tell. Our journey starts from Palermo to take us around the island in eight days with a route that will make us discover roads such as the SS 185 which connects the Tyrrhenian Sea to Etna, passing through wonderful villages such as Novara di Sicilia where it will seem to return back in time, the bell towers of its many churches that dominate the town and the cheerful and serene shouting of its people will take us back to the days of celebration. The view of Etna, majestic and fascinating, with roads full of curves and hairpin bends that alternate between dense woods and lunar lava landscapes. The tourist Taormina with the trendy shops and the surprising Acireale. The discovery of Sicilian Baroque with cities of art such as Noto and Modica. We will experience unique routes such as the road that gave life to the legendary "Targa Florio". Agrigento with its temples that dominate the Mediterranean sea with their view. A journey that will also touch the main places marked by the most brutal mafia massacres, to make people understand and understand the suffering of those who believed and believe in legality. A motorcycle trip in Sicily is not a simple path of roads but a dive into the heart of a different world that is sometimes difficult to understand, made up of contradictions and simple ways of living.
This is what we at Motoexplora try to convey to those who decide to travel with us. Trying to always give the best to make people understand the thousands of traditions of our land. Our greatest satisfaction is observing the shining eyes of those who go away, never leaving behind a simple goodbye but a more heartfelt goodbye