Albania: where eagles dare
Meta ancora non del tutto turistica, l'Albania sorprende il viaggiatore per i suoi molti castelli e siti archeologici ma anche per il suo territorio vario costituito da montagne, colline e mare, territorio che permette di visitarla in tutte le stagioni. Storicamente teatro di lotte politiche interne, non a caso oggi alcuni di questi luoghi sono stati trasformati in musei militari e gallerie d'arte. Molte delle città dell'Albania sono oggi patrimonio dell'UNESCO. Inoltre l'Albania è conosciuta anche come il Paese delle Aquile. Il popolo Albanese con la sua gentilezza, disponibilità e con la sua particolare cultura di estrazione ottomana accoglie il visitatore con gioia. Le tante curve su panorami mozzafiato saranno il culmine del nostro viaggio. Cercheremo di gustare tutto questo e molto altro, un viaggio unico che lascerà in ognuno di noi una sensazione di benessere, divertimento e serenità. Con Motoexplora potrai scoprire il piacere dei viaggi in moto in Albania.
Duration: 8 days / 7 nights.
Mileage: approx 1.200 km.
Arrival/Departure: Ancona/Durazzo – Durazzo/Bari.
Level: medium/easy.
Hotel: 3 / 4 & typical.
Highlights: Valona, Butrint, Agirocastro, Berat, Pogradec, Scutari, Kruja.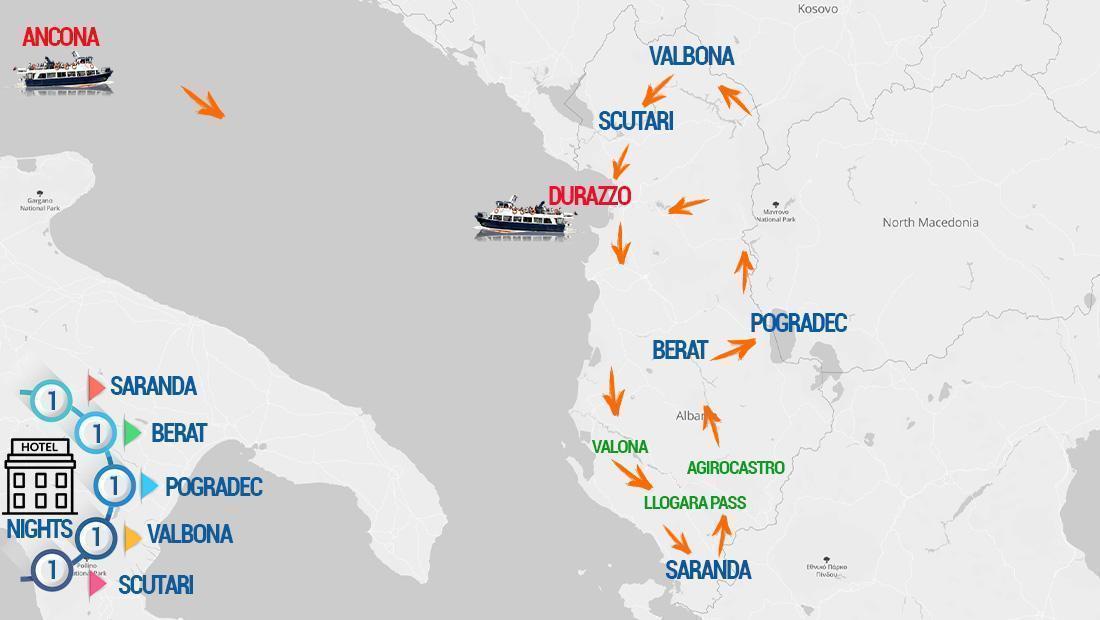 Meeting at 1.00 pm at the port of Ancona in the parking lot of the ticket office and Check In. At 3.00 pm boarding and accommodation of cabins. At 18 presentation Tour on board.
Day 2: Durres - Saranda (about 240 km)
Arrival at the port of Durres in the morning and customs formalities. Departure for Vlora, a tourist resort famous for its white beaches and transparent sea, ideal for enjoying a cold drink. Overnight in Saranda, a splendid seaside resort facing the island of Corfu which will welcome us in the late evening with. Hotel accommodation and dinner.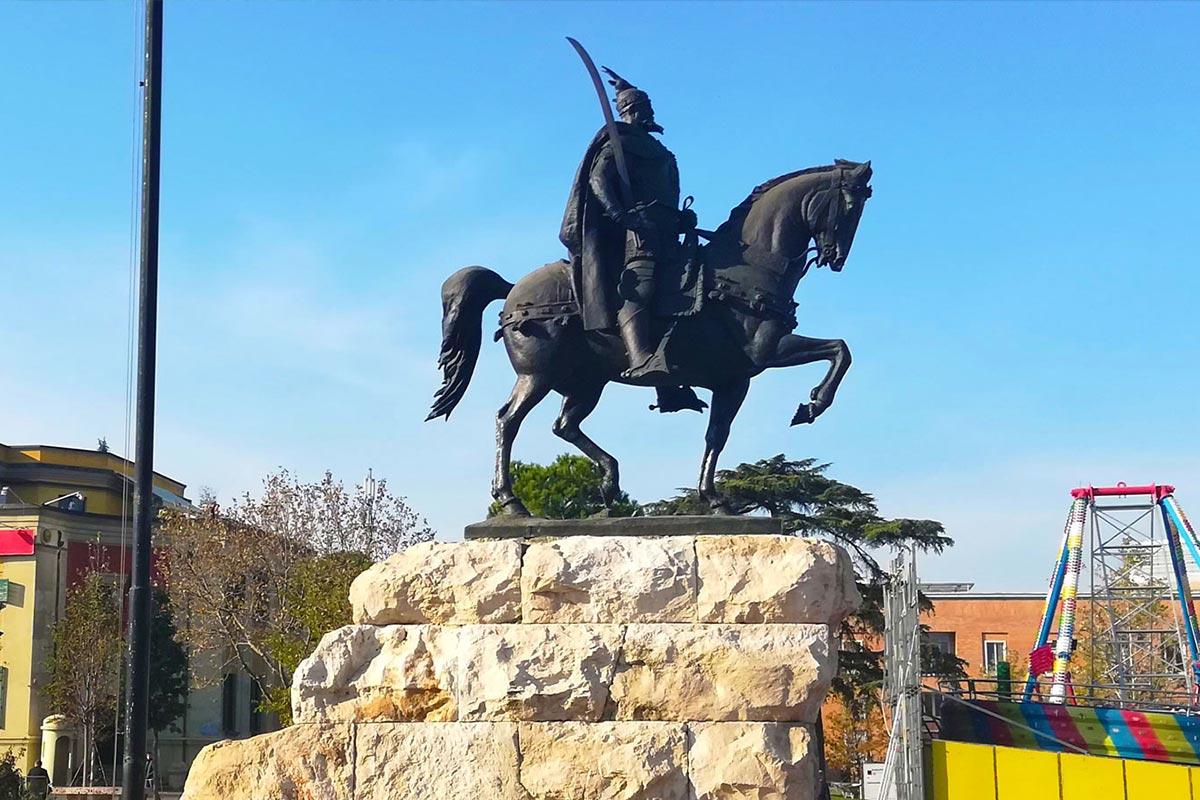 Day 3: Saranda - Kuja (about 290 km)
Early in the morning visit the ruins of Butrint, an archaeological site near the Greek border and the famous Blue Eye, a spectacular karst spring whose depth is still unknown. We will continue north and stop to visit Gjirokastra, one of the oldest centers in the country, a crossroads of languages and cultures, dominated by a beautiful castle. Overnight in Kruja, a charming town where in the Middle Ages Giorgio Castriota, the Father of the nation, had the strength and ability to stop the mighty Ottoman Empire.
Day 4: Kruja - Valbona (about 250 km)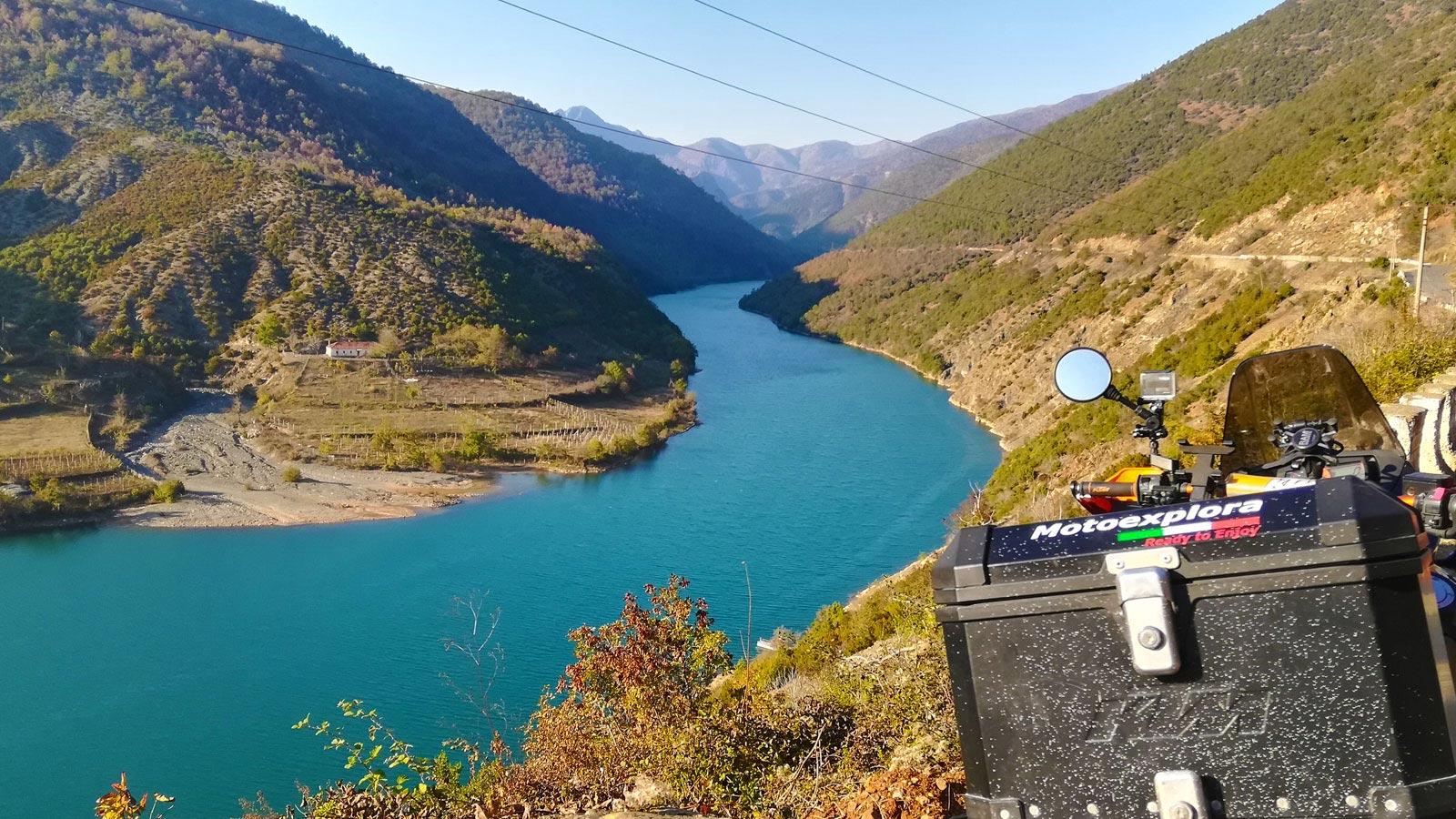 Day 5: Valbona, Fierze, Koman, Scutari (about 316 km)
Departure from Valbona, we will take the ferry at 13.00 which will take us to Koman from where we will take the road to reach Scutari. We will visit Scutari with a local guide, the "Florence of the Balkans", an important cultural center rich in history.
Day 6. Scutari, Vermosh, Thet (about 235 km)
We leave Scuitari and head towards the SH 20 where we will travel the Rrapsh Serpentine, a magical and unspoiled paradise for motorcyclists. Various photo stops.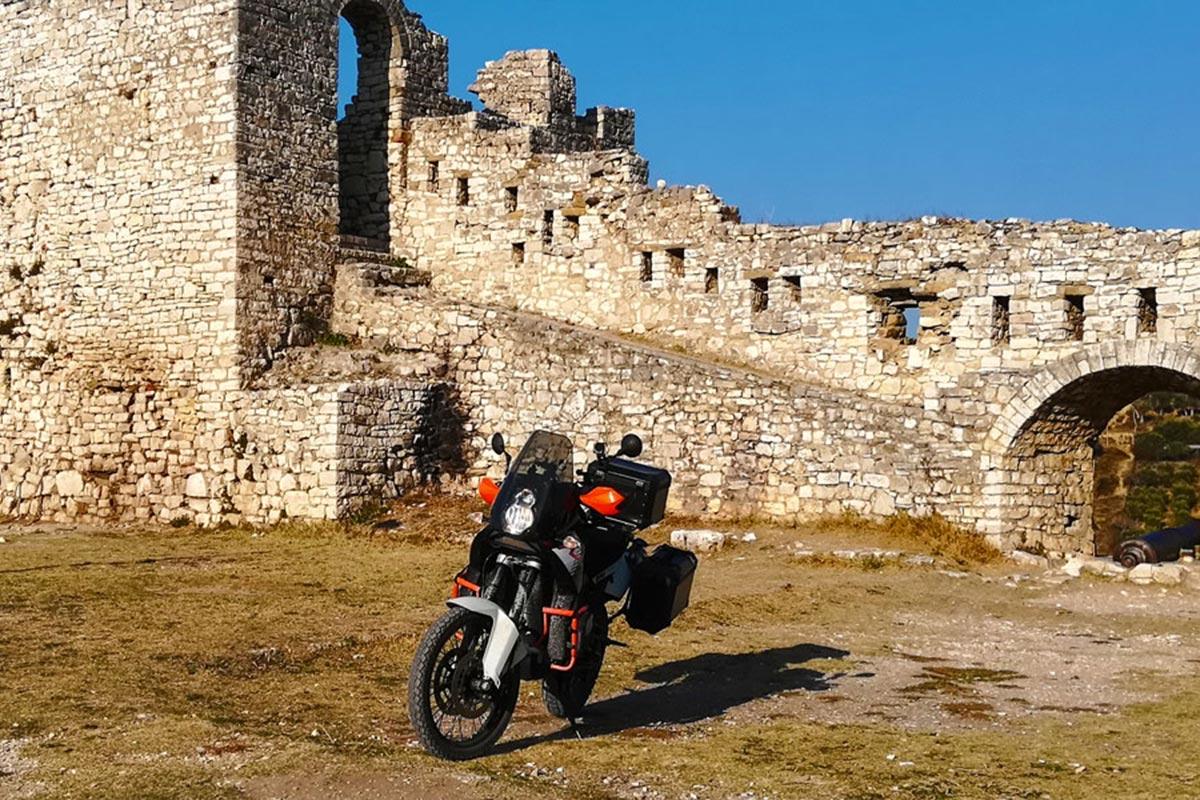 Day 7: Thet, Shiroka, Durres (about 200Km)
Convenient departure from Theth to have lunch on the lake in Shiroka. After lunch departure for Durres. After lunch we will head to Durres – Transfer to Durres for boarding.
Arrival in Italy and return to their headquarters.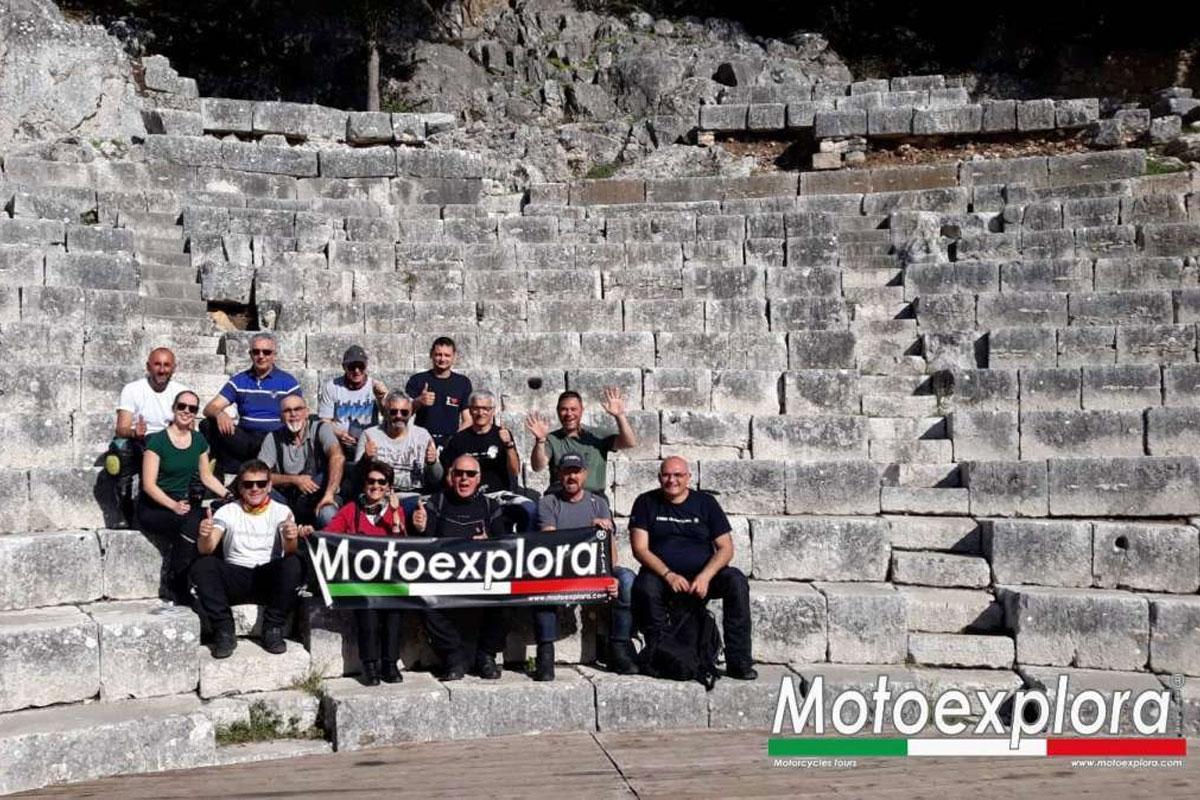 Insurance policy "Multirischi Premium" with:
Trip cancellation or modification;
Trip interruption;
Delayed arrival at destination;
Medical expenses and travel assistance;
Luggage;
The coverage is also valid in the event of a diagnosed epidemic or pandemic disease such as Covid-19.
5 breakfasts;
5 dinners;
5 overnight stays in double or single room in excellent facilities;
Tour leader in motorbike;
Support vehicle (with a minimum of 20 participants);
Round trip ferry in double cabin;
Souvenir & gadgets by Motoexplora;
Fuel;
Motorway tolls;
Tips;
Drinks during meals;
Entrance tickets and guided visits to museums or archaeological sites;
Registration fee: € 65,00 per person;
All extras of a personal nature and anything not expressly indicated in the "included services" item;;
Do you want to receive more information or participate in the trip? Fill out the form below, or contact us by phone or on WhatsApp.
N.B. The tour program may be subject to changes at any time and without notice, due to force majeure or its improvement.