Even if there are no complete tourist destinations, able to satisfy any type of traveler, there are places in the world that come very close to them. Normandy is certainly one of them. The beauty of the coastal landscape, the rural hinterland, the sui generis atmospheres of Caen, Rouen and Le Havre, without forgetting abbeys, monasteries and countless gastronomic specialties make this region of northern France an ideal destination for very different tourists. Furthermore, compared to the past, important steps forward have been made in everything concerning tourist accommodation, with undoubted economic and social benefits for the entire region. From his, then, Normandy also has history: the memory of the Allied landing in June 1944, still today attracts thousands of visitors from all over the world, eager to know the places of one of the bloodiest episodes, and at the same time decisive, of the twentieth century.
Duration: 10 days / 9 nights.
Mileage: about 3.000.
Arrival/Departure: Ivrea.
Level: easy.
Min/Max partecipants: 12/24.
Hotel: 3 / 4 and typical.
Hightlights: Auxerre, Rouen, Saint Laurent sur Mer, Saint Malo, Point de Saint Mathieu, Nantes, Tours, Bourges.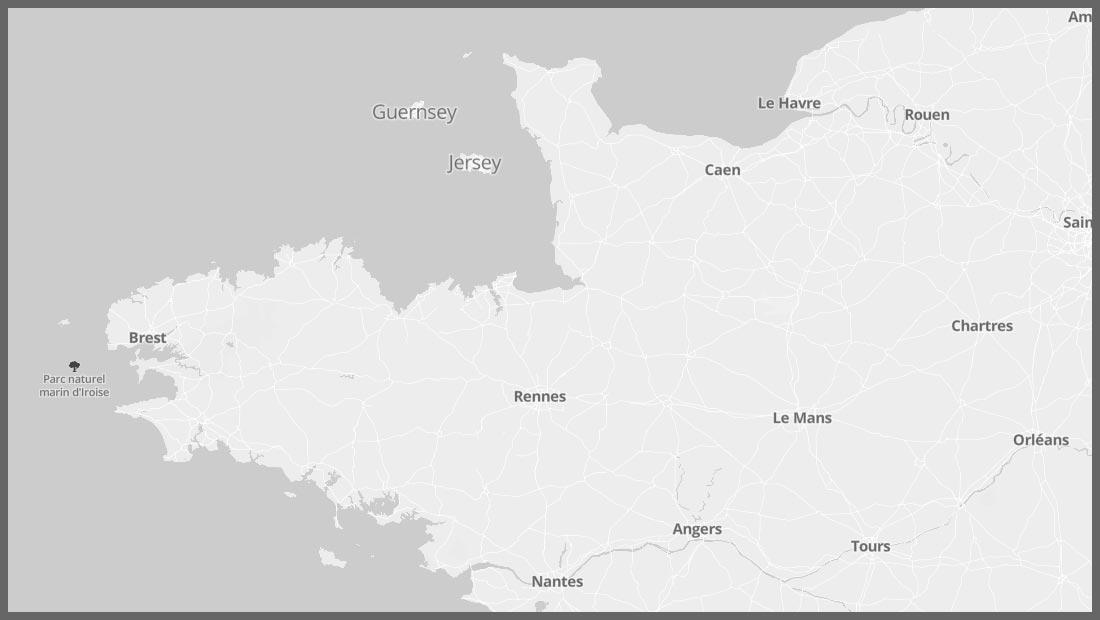 Day 1 - Ivrea / Auxerre, 570 Km
Located in the Burgundy region Auxerre is an enchanting town, with its characteristic, perfectly preserved historic center, low and colorful houses and its imposing churches that appear almost suddenly. From a gastronomic point of view Auxerre offers splendid examples of typical delicacies of the region such as bœuf bourguignon, mustards for all tastes, gingerbread and the fantastic black snails and of course you cannot miss the wine! you cannot avoid tasting Chablis, a dry white wine grown a few kilometers away.
Day 2 - Auxerre / Rouen, 300 Km
Rouen is the undisputed pearl of Normandy. Nestled between the Seine and the sea, Rouen has magically remained unscathed by the ravages of war and retains not only one of the most exceptional Gothic cathedrals in Europe but an unparalleled historic center, a medieval heart with more than 200 authentic half-timbered houses that survived not only the Second World War but also the Hundred Years War.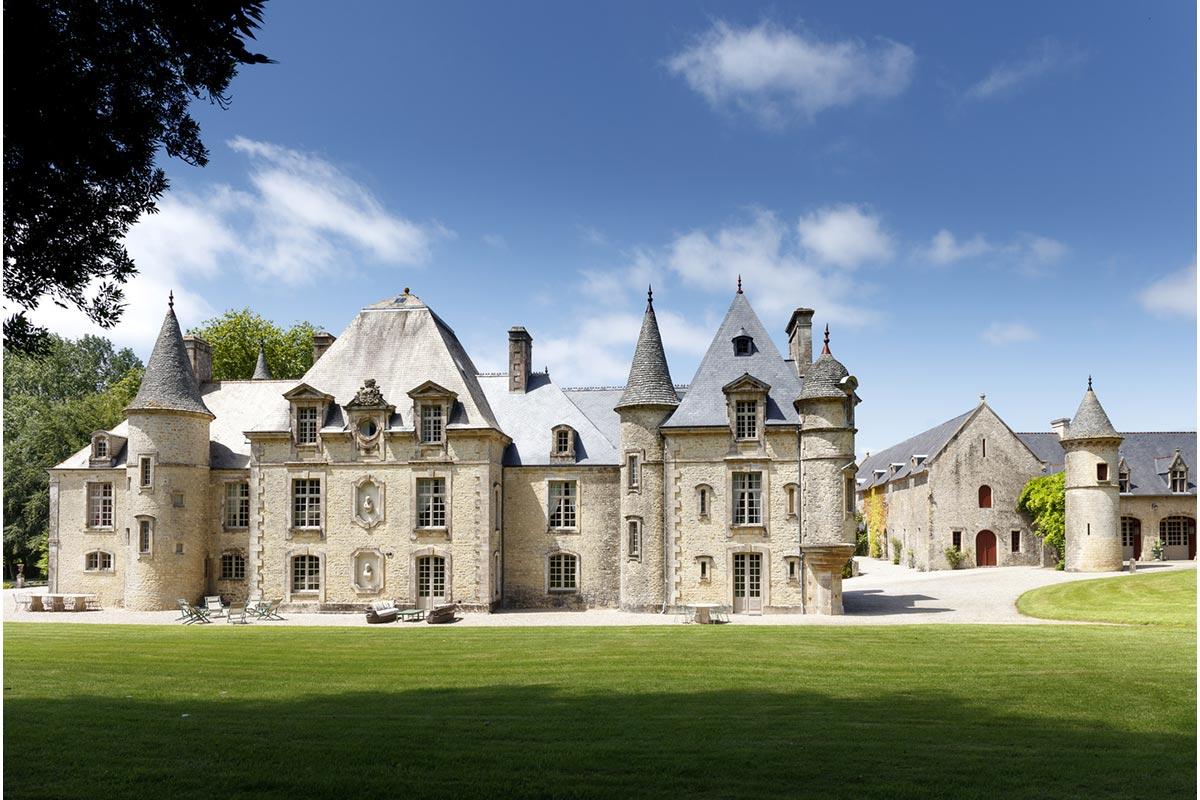 Day 3 - Rouen / Saint Laurent Sur Mer, 181 Km
We arrive in Caen, a city rich in history, then in Bayeux, known for the famous medieval tapestry it houses. This Norman city, miraculously spared from the destruction of the bombings, retains all its charm intact with its medieval streets, canals, churches and the surprising lack of suburbs and industrial areas. Omaha Beach is the code name given by the Allies to one of the 5 beaches of the Normandy landings on 6 June 1944. The most dramatic and bloody battle of Operation Overlord was fought along these 7 kilometers of coastline. Arrival in Saint Lorent sur Mer, dinner and overnight.
Day 4 - Saint Laurent sur Mer / Saint Malo, 202 Km
Mont Saint Michel, "the wonder of the West", the island that turns into a hill according to the tides, is an enchanted place, which seems straight out of a storybook ready to give great emotions. We leave Normandy and enter Brittany where it stands proud, with its walls overlooking the beaches and the port: Saint Malo, the corsair city. Dinner and overnight.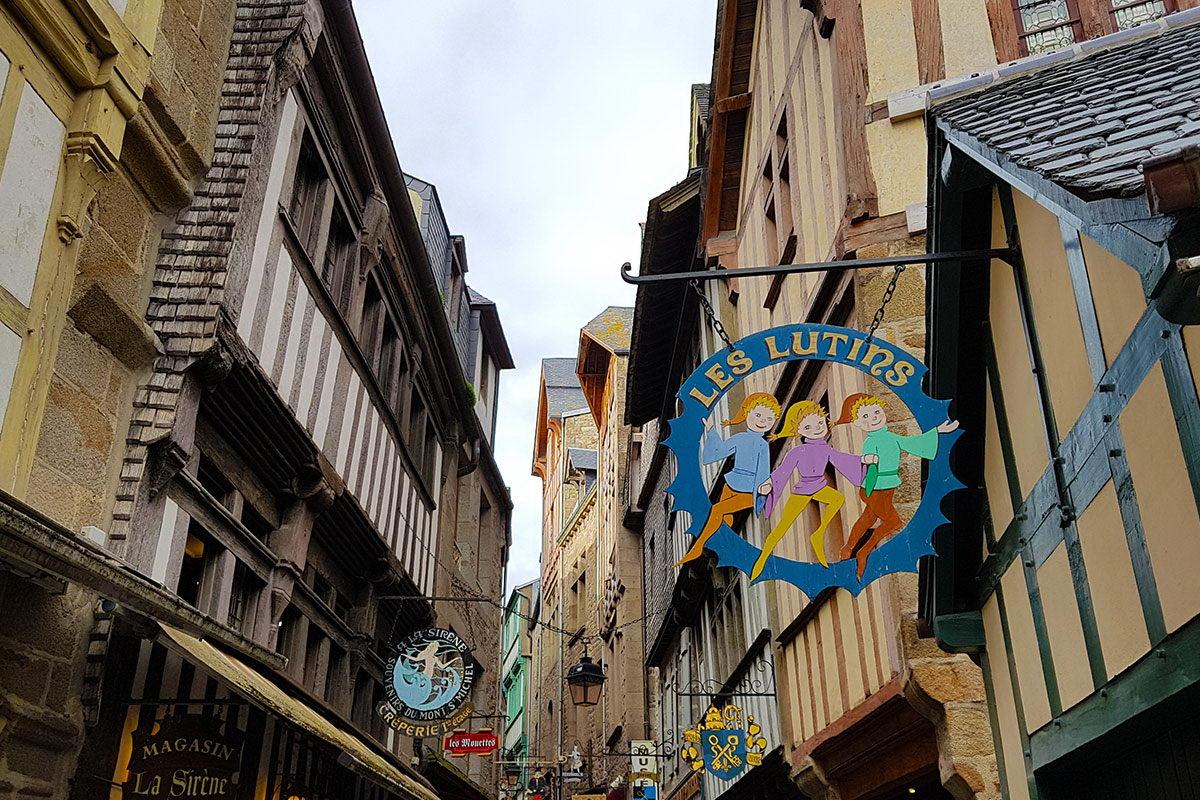 Day 5 - Saint Malo / Point De Saint Mathieu, 323 km
Along the north coast of Brittany we find the most famous resort of the Côte d'Armor: Perros Guirec, with its 13 km of coastline and its beaches of fine sand. Perros is a real paradise. Its Ploumanac'h district, an old fishing village, offers an almost unreal view with its pink cliffs and rocky massifs sculpted by the sea. Located at the western end of the Brittany peninsula, the Saint-Mathieu point is one of the most beautiful places in Brittany and one of the must-see sites in Finistère. It has long been considered the last inhabited piece of land and for good reason! Here reigns the feeling of being completely alone with the sea. The end of the world, somehow.
Day 6 - Point The Saint Mathieu / Lorient, 320 km
Discovering Finistère, the Breton department of the French Republic where you will find the true essence of Brittany, made up of green pastures, fishing villages, ancient archaeological sites, storm-beaten cliffs and indomitable lighthouses to protect the coasts, wild forests and postcard landscapes .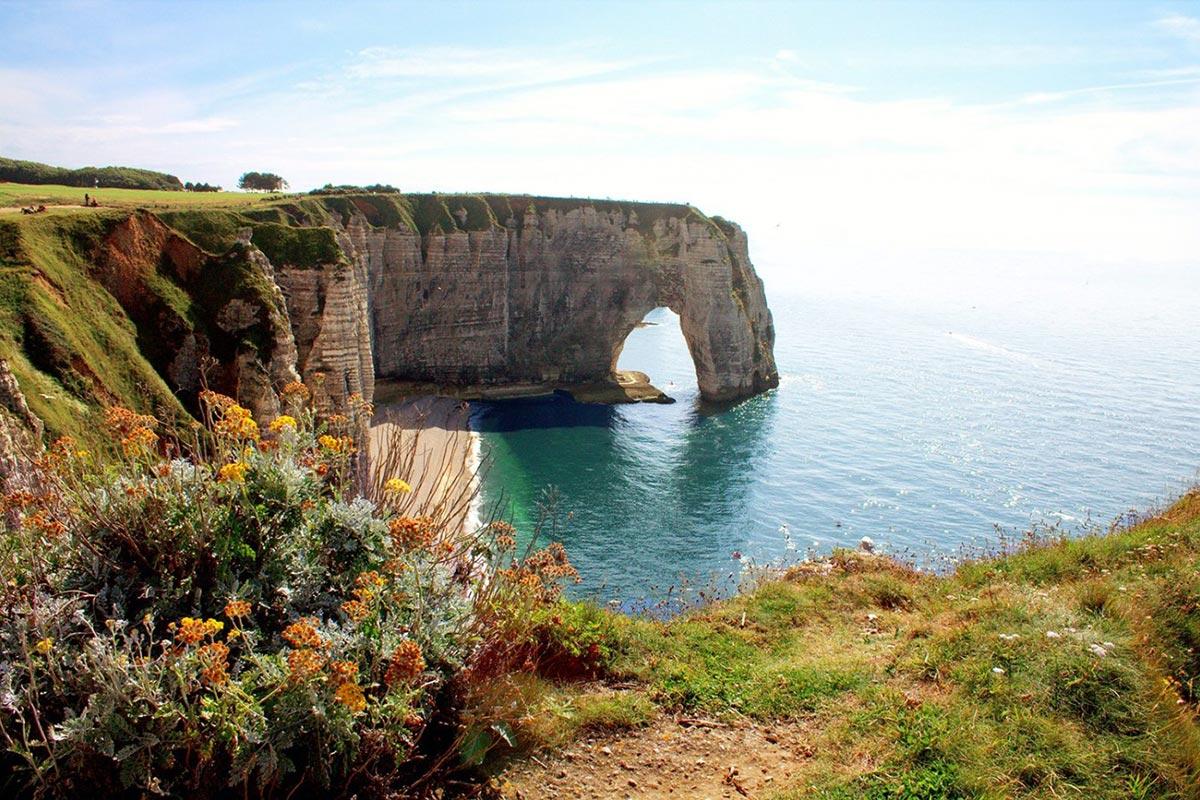 Day 7 - Lorient / Nantes, 260 km
Yet another day full of emotions, we will visit Carnac, famous thanks to the presence of the largest concentration of megaliths in the world, and the Quiberon peninsula, 14 kilometers of an enormous variety of landscapes that immediately seduce. We will pass by Vannes, a medieval city of art and history and stop in Nantes, the capital of historic Brittany, a place capable of combining an important past with a more than promising future.
Day 8 - Nantes / Tours, 237 km
Declared a World Heritage Site by Unesco, Angers is set in an exceptional context: a rich heritage, prestigious castles, refined gastronomy, renowned vineyards with 30 denominations of controlled origin.On the left bank of the Loire we find Saumur which with its Castle is the emblematic setting of a city cradled between authenticity and tradition. And in the center of the prestigious region of the Loire castles is Tours. This city of art and history crossed by two rivers still retains its status as the "Garden of France".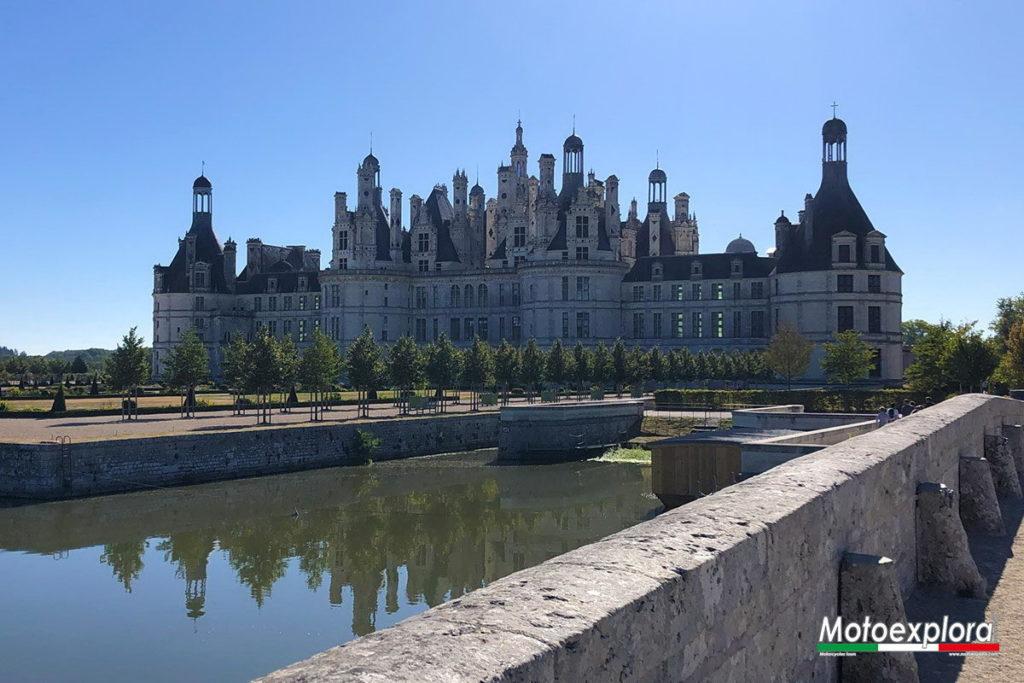 Day 9 - Tours / Bourges / Beaune, 223 km
Since 1992 Bourges has been included in the Unesco World Heritage Site for its ancient streets, its half-timbered houses, the Gothic cathedral, stately mansions and its lively medieval quarter. Surrounded by ancient ramparts, Beaune is a prestigious tourist destination appreciated throughout Europe for its architecture and delicious wines.
Day 10 - Beaune / Ivrea, 434 km
Return to Italy for their destinations.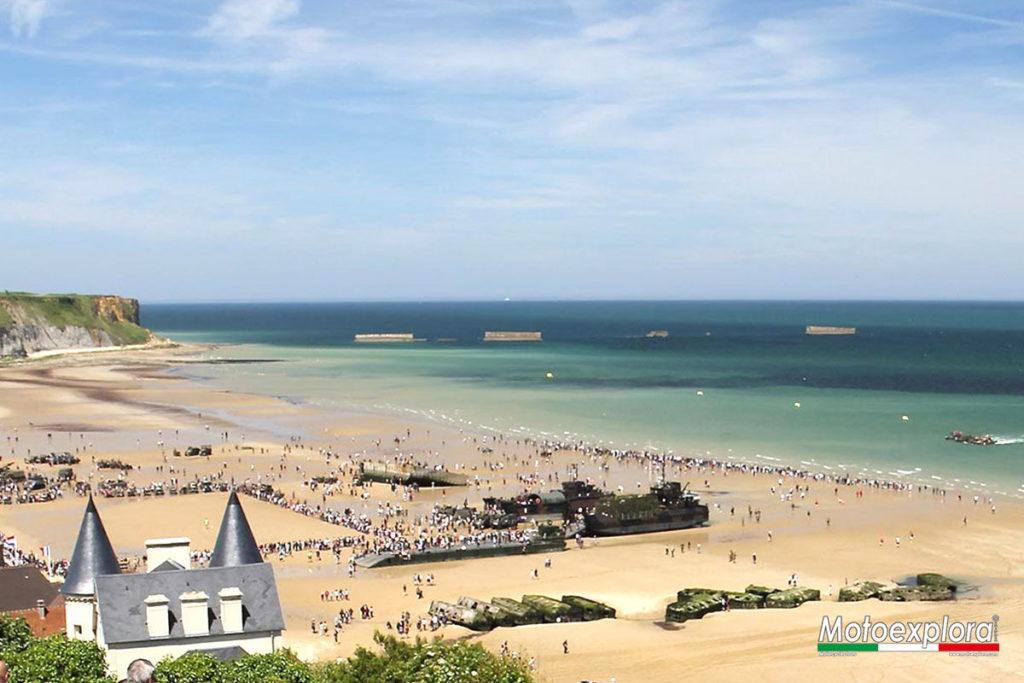 Insurance policy "Motoexplora senza pensieri" with:
Trip cancellation;
Theft or damage to luggage;
Medical assistance;
9 breakfasts;
4 dinners;
9 overnight stays in a double or single room in excellent facilities;
Tour leader in motorbike;
Support vehicle (with a minimum of 10 participants);
Souvenir & gadgets by Motoexplora;
Fuel;
Motorway tolls;
Tips;
Drinks with meals;
Entrance tickets and guided visits to museums or archaeological sites;
Registration fee: € 50.00 per person;
All extras of a personal nature and anything not expressly indicated in the "included services" item;
Do you want to receive more information or participate in the trip? Fill out the form below, or contact us by phone or on WhatsApp.
N.B. The program may be subject to changes at any time and without notice, due to force majeure or its improvement.